THE beautiful public gardens around Port Dover are maintained by volunteers from the Port Dover & Woodhouse Horticultural Society.
According to Anne Faulkner, one of the society's Community Garden Coordinators, benefits of gardens include: showcasing plant material, providing habitats for animals and insects, recreation, growing food, conserving soil, improving the atmosphere, increasing property values, and beautifying our town.
The local Horticultural Society included symbolism in the gardens at the intersection of Cockshutt Road and Ryerse Crescent, and at the Main Street and Walker Street corner in front of The Arbor. Both embody more than meets the eye.
"The garden at the intersection of the Cockshutt Road and Ryerse Crescent was redesigned in 2012 and the beautiful red roses facing the Cockshutt were obtained from the Ontario Horticultural Assoc. as the official rose of the bicentennial celebration of the War of 1812," said Ms. Faulkner.
Through these flowers, the garden reflects and celebrates Canadian independence. As Ms. Faulkner puts it, "these flowers commemorate a time 200 years ago when one country was hoping to take control of territory and to expand their own country."
Over by The Arbor, another public garden illustrates a different struggle for freedom going on today. Ms. Faulkner said, "this year this garden was planted in support of Ukraine in yellow and blue (true blue being one of the hardest colours to find in flowers we've chosen purple here), the colours of the Ukrainian flag."
Celebrating countries who fought to be free against a larger nation's invasion is the common theme of both gardens. Ms. Faulkner encourages everyone to "please think of Ukraine as you drive or walk by."
Appreciating the symbolism behind these gardens reveals two more benefits of them: they help us remember and show our support.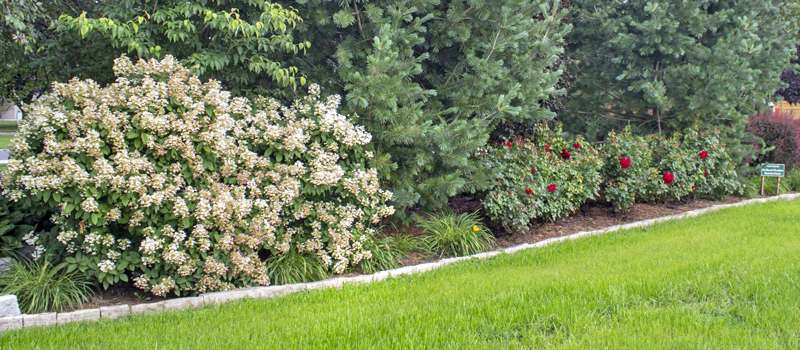 Originally published August 16, 2023